Aromatic herbal balm Love, HA-THA, 6g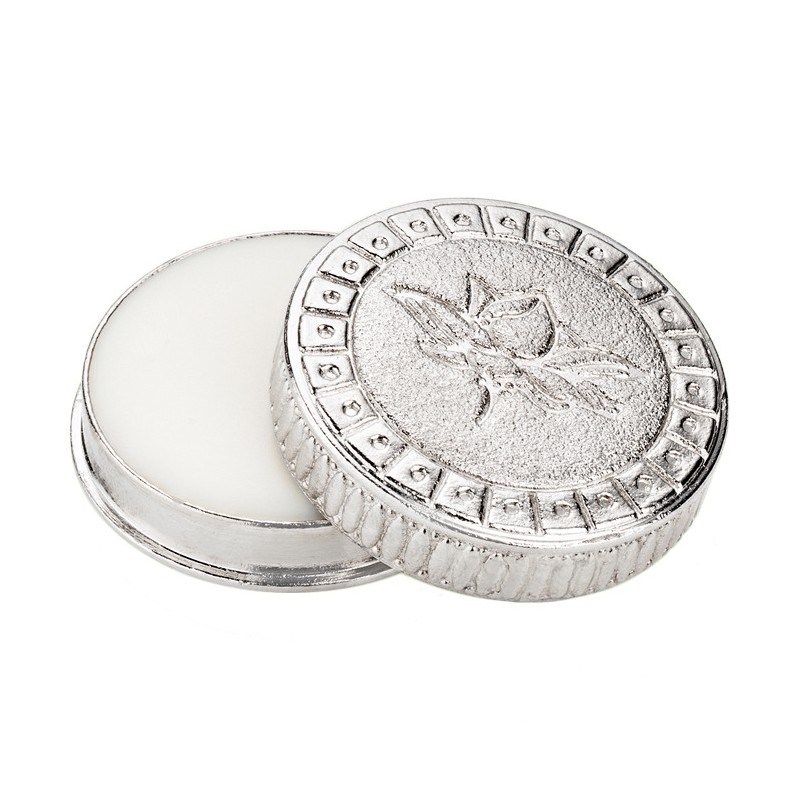 
Aromatic herbal balm Love, HA-THA, 6g
The heart note of Ha-Tha Crème-Parfum LOVE captivates with the aroma of spicy cardamom, sensually sweet white jasmine and seductive osmanthus flowers. Intense balsamic rocks and precious vetiver provide warmth, while subtle almond notes from tonka extract reveal themselves in an exotic, magical composition.
HA-THA Aroma Balm Love is an amazing scent to fall in love with. You feel sensual and attractive! A magical compact perfume, sensitive and enchanting. Your very personal and loving touch.
Gently apply HA-THA Herbal Aroma Balm Love to your temples, neck, forehead or pulse point (where you can feel your pulse) and experience the wonderful secrets of Far Eastern natural herbs and feel the positive effects on your skin and senses.
HA-THA Herbal Aroma Balm Love contains only high-quality, purely natural ingredients, organically certified by ECO Control. A beautifully decorated small zinc tin is a piece of jewelry that fits in every pocket.
Durability: 5 years.
Use: the balm is gently applied to the temples, neck, and forehead. You can apply it to the nostrils and enjoy the wonderful aroma.
Sold in a beautiful box that will fit in everyone's pocket.
Composition:
Bees wax, coconut oil, rosewood, patchouli, eucalyptus, ylang ylang, geranium, orange, bergamot, petit grain.
The herbal balm is high-quality made from natural ingredients that are certified by ECO Control
Out of stock
Vegan