Incense sticks Spiritual Healing, Satya, 15g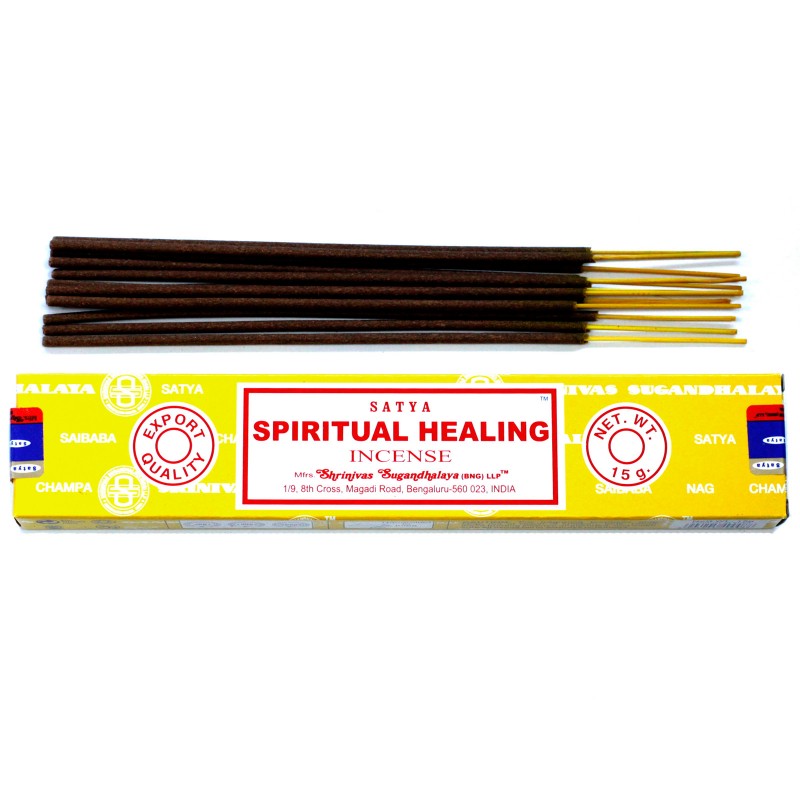 
Incense sticks Spiritual Healing, Satya, 15g
Incense from the flora of spiritual healing opens the way to peace.
Projected images: Inspiration - a state of zen is reached
Effect: Balancing
Key notes: Engaging, sacred
Usage: The Spiritual Healing blend harmonizes the energy imbalances in the user's aura and creates a joyful environment that promotes self-love and acceptance.
Revitalize your mood and mind with powerful incense for spiritual healing. Offering a clean and fresh, citrusy aroma, this fragrance is ideal for meditation or when you need to focus your mind on important tasks.
Satya Incense Sticks are made from a unique blend of rare herbs, flowers, saps and essential oils.
Let this aroma fill your home or workplace and create a wonderful atmosphere.
Simply light the tip of a Satya incense stick to enhance any environment with the wonderful aromas these sticks provide.
Once the stick is lit, blow out the flame and place it in one of the many incense holders.
Made in India
Each package contains: 15g of incense
The packaging is recyclable
Use with an incense holder for best results
Approximate burning time: 30 minutes
One package contains 15g of incense or 15 sticks.
Out of stock
Vegan
Organic
Out of stock
Organic