Food supplement Giloy Guduchi, Planet Ayurveda, 60 capsules
Vegan
Gluten free
Herbal food supplement
Authentic Ayurveda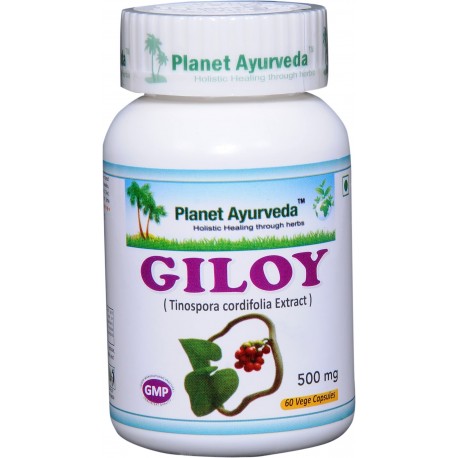 
Food supplement Giloy Guduchi, Planet Ayurveda, 60 capsules
Vegan
Gluten free
Herbal food supplement
Authentic Ayurveda
Сapsules of 500 mg of standardized plant extract, with many manufacturers using only 250-400 mg of plant extract and / or plain powder from plants alone.
A product of vegetarian and vegan formula created by 100% natural Ayurvedic experts.
Giloy from Planet Ayurveda ™ - a highly effective and efficient supplement of standardized plant extract to help maintain joint health and improve the immune system !
Vata =

Pitta =

Kapha =
Giloy (Guduchi) balances all three doshas!
Nutrition claims approved by the European Food Safety Authority for the nutrients contained in the product:
* Helps maintain the health of the joints by thoroughly cleansing the body.
* Helps stimulate the immune system.
* Heartworm can help regulate blood sugar, support the cleansing process in the urinary system, keep the urinary tract in good condition.
Ingredients: standardized extract (10: 1) of the stem of the silkworm ( Guduchi, Tinospora cordifolia) , capsule - vegetable cellulose (E460).
Contains no flavors, colors, sugar, sweeteners, lactose, soy, gluten, wheat, yeast, preservatives, gelatin and soda.
Usage : adults should take 1-2 capsules 1-2 times a day with a glass of water after a meal. It is recommended to use for at least 2-3 months to achieve a better effect.
Warnings: Do not exceed the recommended dose. The food supplement should not be used as a food substitute. A varied and balanced diet and a healthy lifestyle are important. If you are ill, taking medication, pregnant or breast-feeding, we recommend that you talk to your doctor about taking a dietary supplement. Stop taking it and talk to your doctor if you experience side effects.
Store dry, at room temperature, out of reach of children
Net content: 36.4 g (1 capsule - 500 mg, with a capsule of 606.7 mg)
Best before: see on the package.
Manufacturer: Planet Ayurveda, Punjab, India
------------------------------------------------- ------------------------------------------------- -------------------
Why are Planet Ayurveda ™ supplements effective and superior to most analogues?

1) 100% vegan capsules made from vegetable cellulose instead of gelatin.

2) Only the most powerful pure standardized 100% natural plant extract is used in the products and no conventional extracts are used.

3) As much as 500 mg per capsule: A vegan capsule is filled with 500 mg of standardized plant extract, and many manufacturers use only 250 mg of plant extract or plain powder from plants alone.

4) High-quality, more than 10 times more expensive raw material: the price of simple plant powder is minimal, and real plant extract is 10 times more expensive. In turn, standardized plant extract is even more expensive.

5) 100% pure plant product, without additives, excipients or chemicals: most manufacturers fill capsules with only 250 mg of plant extract, and the remaining 250 mg of 500 mg is filled with regular powder from plants, chemicals, and other flours to reduce costs.

6) Extensive laboratory testing: All Planet Ayurveda supplements have been thoroughly tested in an EU accredited laboratory. These studies include testing for heavy metals (lead Pb, Hg Hg, Cd cadmium, arsenic As) and microbiological (E. coli and Salmonella E. coli Salmonella) contents. All products fully comply with EU requirements and are allowed on the EU market.

7) Positive Energy: All products are filled with positive energy, bliss and high karma, made from completely vegan / vegetarian capsules for better absorption by the body. and our prices reflect our commitment to providing you and the world with the highest quality and combinations of herbs.
Product quality is confirmed by certificates: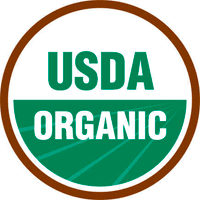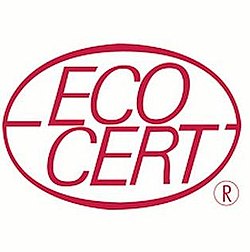 Imunitetui
Inkstams ir šlapimo sistemai
Sąnariams
Uždegiminiams procesams, antioksidacijai
Out of stock
Vegan
Organic
Out of stock
Organic