Yoga mat Basic Flower of Life, Yogistar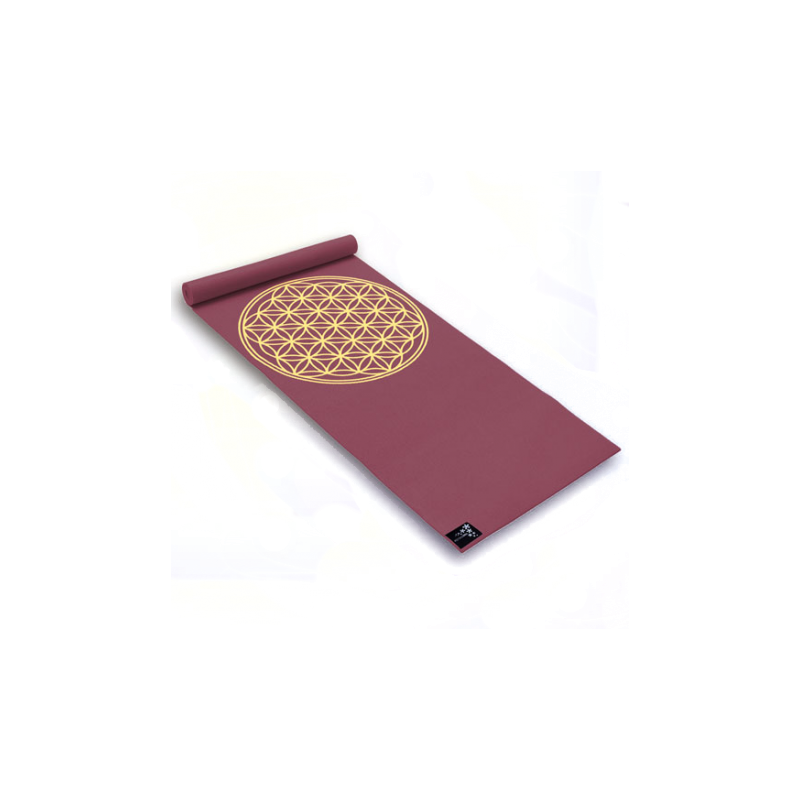 
Yoga mat Basic Flower of Life, Yogistar
Yoga mat "Flower of Life". This symbol enchants the heart and sustains powerful energies. The mat is soft, durable and has a non-slip surface, ideal for everyday yoga classes. Lightweight and compact, you can take it anywhere with you.
Different colors.
The Flower of Life is a special yoga mat for special people: the flower of life symbolizes the heart and is an ornament with a rich spiritual tradition that is known for its powerful energy. It has special balancing and protective properties, so it goes well with the positive, balancing energies of yoga practices.
The base of the yoga mat is ecological and designed for skin comfort. It has a stable, non-slip surface and is lightweight as well as durable. This high quality standard yoga mat insulates well from the cold floor and can be unfolded or folded to support all yoga poses.
Yoga mat "Flower of Life" is made without AZO (solvents) and without DOP (benzene in plasticizers); also free of phthalates and heavy metals.
Printed symbol: flower of life (printing color: yellow)

Dimensions: 183 cm x 61 cm x 4 mm
Weight: about 1.1 kg
Color: dark red (burgundy), purple, mango (orange).