Food supplement Potassium Citrate, Swanson, 99mg, 120 capsules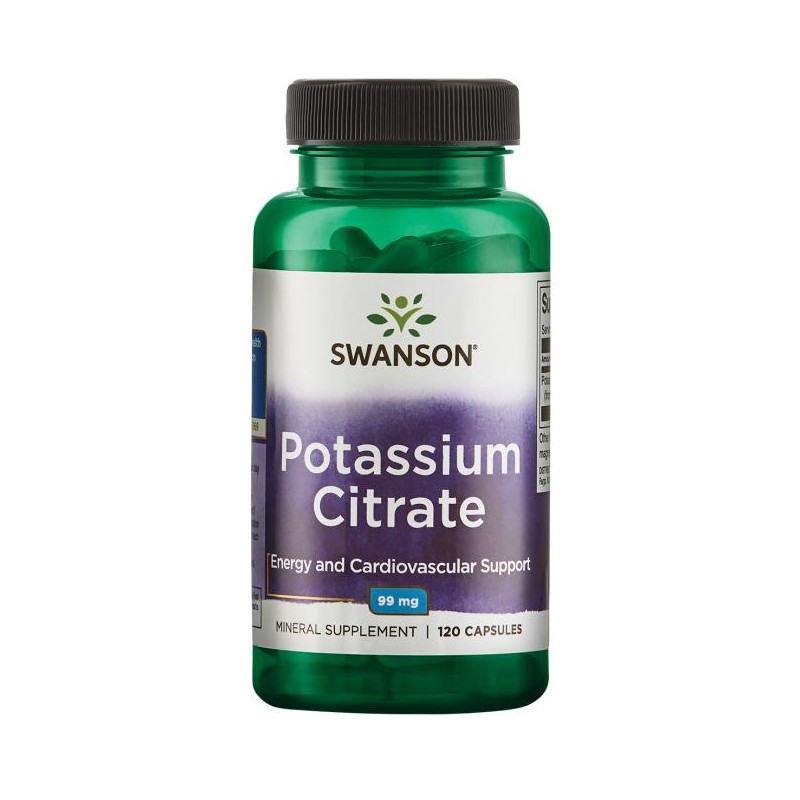 
Food supplement Potassium Citrate, Swanson, 99mg, 120 capsules
0Food supplement
120 capsules
• A vital mineral necessary for healthy heart function
• Potassium form of optimal strength is preferred
• Necessary for proper energy use
Food supplement, 120 capsules.
Potassium is an essential daily dietary supplement for many people. It deals with cardiovascular health, energy production, and more. Potassium citrate may be a preferred supplement to this vital mineral for many people for a variety of reasons. Now, depending on your preferences, we are happy to deliver pure, optimal strength potassium citrate capsules at an affordable price for daily use.
Ingredients: Each capsule contains:
Potassium 99 mg 4.9 * RMV%
** - nutritional reference value
Rice flour, potassium citrate, gelatin, emulsifier magnesium salts of fatty acids.
Usage : Adults take 1 capsule once a day with water.
Warnings: If you are pregnant or breast-feeding, or are taking any medicines, talk to your doctor or pharmacist. The food supplement should not be used as a food substitute. Do not exceed the recommended dose.
A varied and balanced diet and a healthy lifestyle are important.
Store between 0 ° C and 25 ° C in a dry place out of the reach of children.
Net weight: 11.88 g (1 capsule - 99 mg)
Best before: see on the package.
Manufacturer: Swanson Health Products Inc., USA
Energijai padidinti
Širdžiai, kraujotakai, kraujagyslėms
Out of stock
Vegan