Anti-Dandruff Shampoo Softness & Shine, Himalaya, 400 ml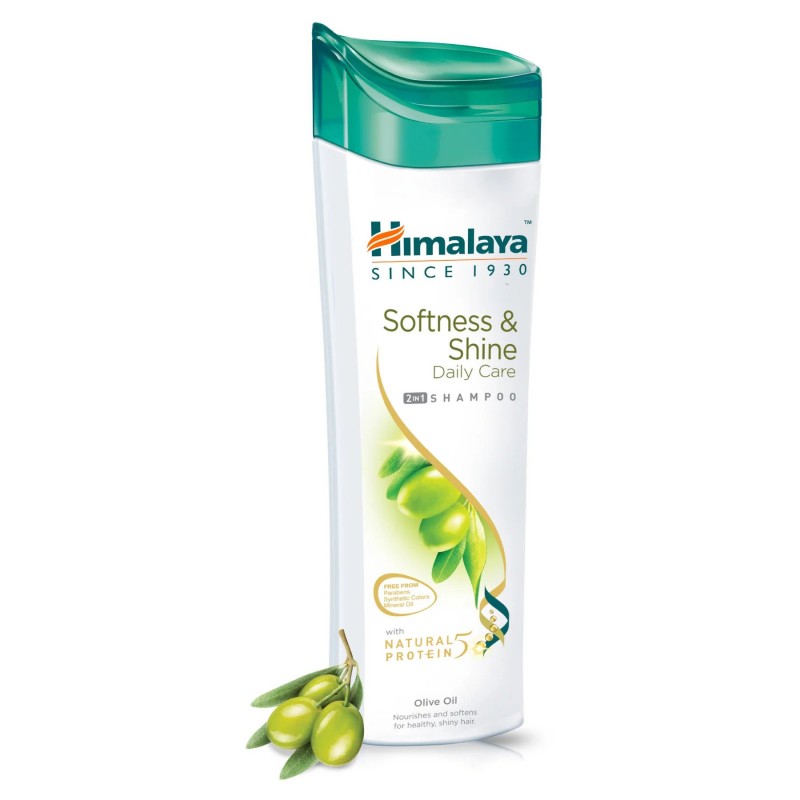 
Anti-Dandruff Shampoo Softness & Shine, Himalaya, 400 ml
"Himalaya" Softness & Shine Daily Care 2in1 Shampoo provides comprehensive care for dull and dry hair. Olive oil active ingredients give hair a silky, shiny texture.
Natural 5 protein complex:
* strengthens hair
* reduces hair breakage
* nourishes and smooths hair
Softness and Shine Shampoo gently cleanses your hair and gives it a daily dose of protein and protein. This treatment will give your hair the nourishment and strength it needs, protect it from damage during brushing or styling, and give it a well-groomed appearance and stunning shine.
The shampoo will leave your hair smooth and silky-smooth. Suitable for normal hair.
Active ingredients:
Amla - conditions the hair, acts as a natural hair and scalp tonic, prevents tangles and gives shine.
Licorice - stimulates hair growth, leaves hair soft, shiny and healthy looking
Chickpea extract - nourishes hair with proteins, restores its structure.
Contains no harmful substances such as parabens, SLS and artificial colours.
Ingredients (INCI): Aqua, Sodium Laureth Sulfate, Cocamidopropyl Betaine, Dimethiconol&TEA-Dodecylbenzenesulfonate&Trideceth-10, Glycol Distearate, Parfum, Glycerin, Sodium Chloride, Sodium Benzoate, Carbomer, Guar Hydroxypropyltrimonium Chloride, Salicylic Acid, Sodium Hydroxide, disodium edta, Hydroxypropyltrimonium Hydrolyzed Wheat Protein, PEG-45M, Hydrolyzed Soy Protein, Olea Europaea (Olive) Fruit Oil, Benzyl Benzoate, hexyl cinnamal, Benzyl Salicylate, Linalool, D-Limonene.
Silpniems, sausiems plaukams
Visų tipų plaukams
Out of stock
Vegan