Incense sticks Shanti, Yogi & Yogini, 20g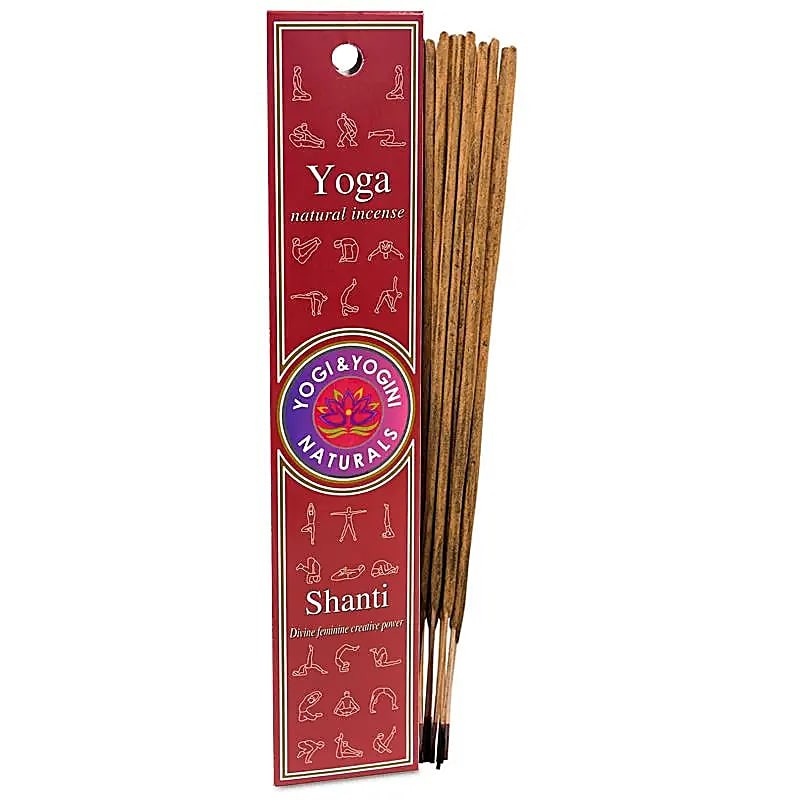 
Incense sticks Shanti, Yogi & Yogini, 20g
Premium Incense from Yogi & Yogini Series - Shanti - Main Scent: Sandalwood
For yoga practitioners and meditators, or just people, look no further than the finest Indian incense.
Top quality incense from the Yogi & Yogini series - Shanti - Main Scent: Sandalwood.
Yoga practitioners and meditators, or just people, do not have to pay for anything other than the best incense in India.
They appreciate the purity of the ingredients and the softness of the aroma. Burning incense ensures peace and quiet. This incense is a fair trade brand in partnership with many families in South India.
Hand-rolled Premium Incense incense for the Yogi & Yogini brand label.
Usage: filling the room with incense stick smoke is very simple - put the incense on top of the stick and then inflate the flame. Allow to burn on a fireproof support or incense holder.
Safety Note: When smoking may be extremely high. Incense can become very hot. There is a risk of fire. Protective gloves and fire-resistant rootstocks are recommended. Animals and children tend to stay away.
Do not leave unattended during use.
Ingredients: 100% natural ingredients and essential oils
Burning time per stick: about 20 minutes.
In a box of 20 grams (about 10 pcs.) Of incense sticks.
------------------------------------------
Yogi & Yogini Naturals
Under our Yogi & Yogini Naturals brand, we sell products that are environmentally friendly. For people who love good natural products and want to contribute to the well-being of themselves, others and our planet.
Out of stock
Vegan