Food supplement Arjuna Health Wellness, Himalaya, 60 capsules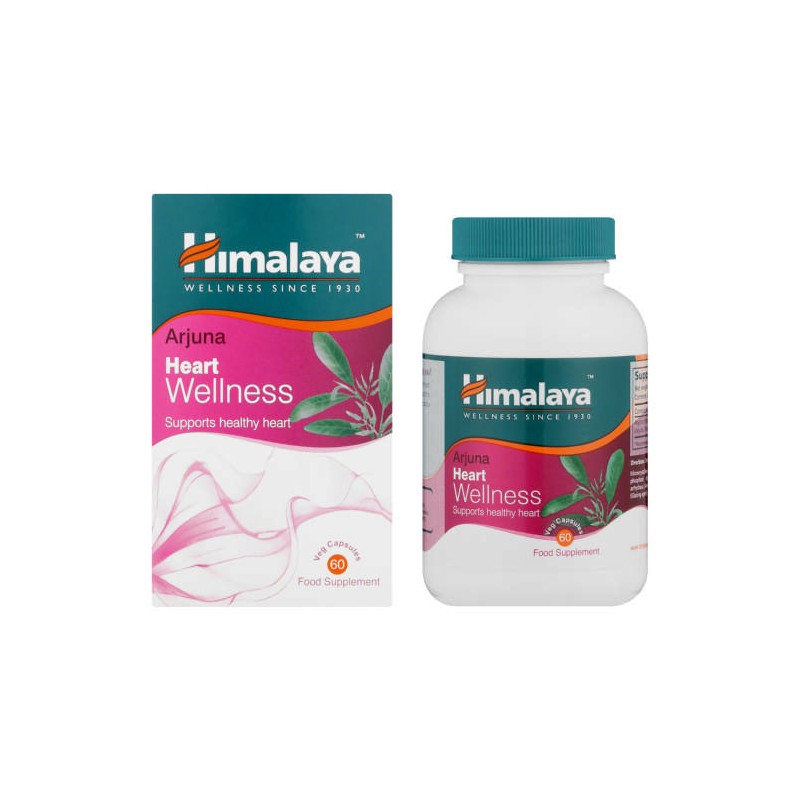 
Food supplement Arjuna Health Wellness, Himalaya, 60 capsules
Arjuna Himalaya is a single herbal formulation prepared from Arjuna (Terminalia Arjuna) bark extract.
The herb is known for its cardiovascular benefits.
Supports heart health.
100% vegetarian and vegan formula.
An effective supplement of a standardized plant extract for the heart !
100% vegetarian and vegan formula
Ingredients: terminalia arjuna extract - 250 mg , Inactive components: microcrystalline cellulose (diluent), dibasic calcium phosphate dihydrate (diluent), magnesium stearate (lubricant), colloidal silicon dioxide (diluent); capsule: hydroxypropylmethylcellulose (thickener), water.
Usage : for adults, take 1 capsule 2 times a day with a glass of water, after a meal. It is recommended to use it for 2-3 months.
Warnings: do not use for children, pregnant and lactating women. Do not exceed the prescribed recommended dose. The food supplement should not be used as a substitute for food. A varied and balanced diet and a healthy lifestyle are important.
Storage conditions : keep in a dry, cool, dark place out of the reach of children.
Širdžiai, kraujotakai, kraujagyslėms
Jungtiniai Arabų Emiratai
Out of stock
Vegan