Black cumin seeds Kalonji, Seyfried, 50g
Organic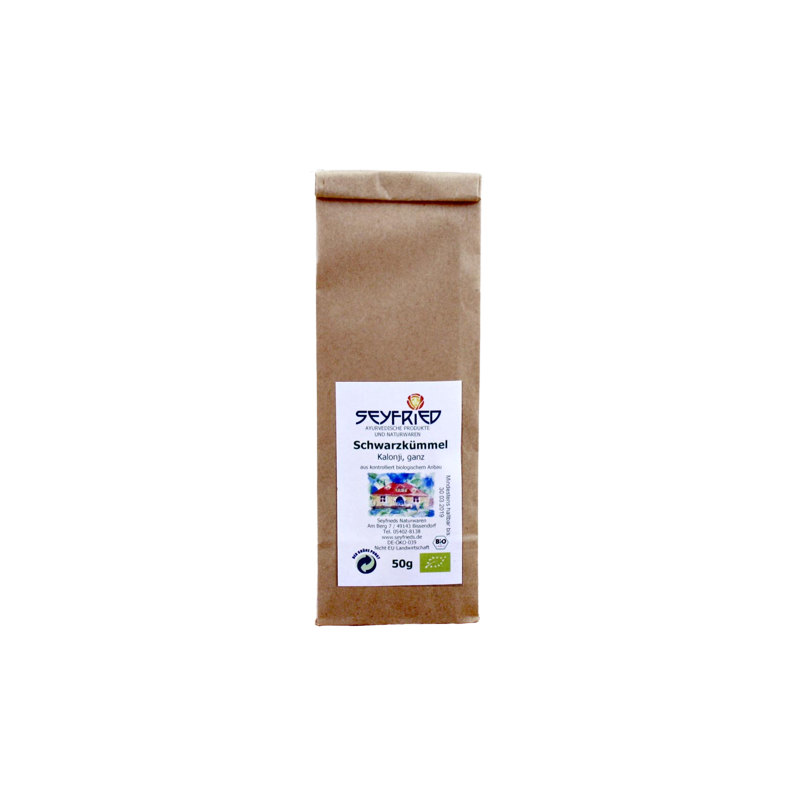 
Black cumin seeds Kalonji, Seyfried, 50g
Organic
Black grains have an exceptional aroma and are most often used in flour baked goods (bread, pancakes, scones ...).
Also suitable for seasoning pickles and vegetable dishes.
Nigella sativa is a plant of the Ranunculaceae family that is widespread in the Middle East and Europe.
The plant is an annual, herbaceous, up to 40 cm tall. Stem status, square, branched, slightly hairy. The leaves are fluffed 2-3 times into narrow pieces. It blooms in July-August with single, rather large, light blue flowers. Black, ribbed, triangular seeds in boxes ripen in mid-September.
Sowing black grain is grown in orchards, orchards and flower gardens. The seeds have medicinal properties, cleanse the blood, drive urine, improve gastric function. Seeds have also been used as a spice since the ancient Middle East, later in Europe. They are usually used to spread bread and confectionery.
Ingredients: black grain seeds * .
* from organic farms
Allergens : Contained in bold.
Country of origin: Non-EU
Storage conditions: Store in a dry, cool place
Net content: 50 g
Best before: look at the packaging
Manufacturer: Seyfrieds Naturwaren, Germany
Out of stock
Vegan