Body soap with nymph Ancient Neem, Hesh, 75g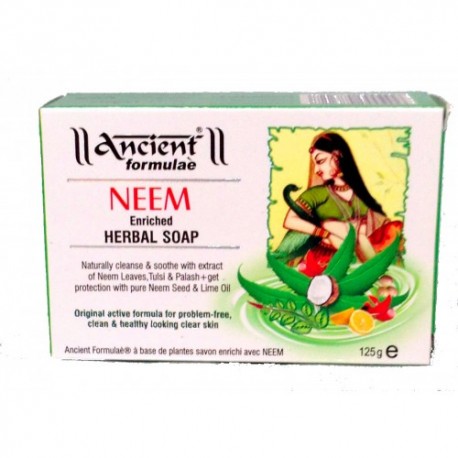 
Body soap with nymph Ancient Neem, Hesh, 75g
Herbal soap for skin and body with cleansing and soothing extracts: with nimba leaves, Tulsi.
Soap with nime oil and extract is suitable for all skin types.
Helps get rid of dryness, flaking, irritability and inflammation of the skin.
If you use this soap regularly, your skin becomes healthy and beautiful, shines and acquires a beautiful smooth color.
Soap with nimbum oil as it is called in India is the "divine tree" which is considered a panacea for all diseases and any skin problems.
Soap with nimba oil treats and frees the skin from many unpleasant problems such as dandruff, dryness, resistance, lack of shine and elasticity, dehydration, infections and scars on the skin. The oil and extract help prevent any bacteria that is causing the accumulation of fat on the skin. The soap has a pleasant aroma and a foamy texture. It does not cause allergic reactions as it is made from natural ingredients. This soap is a universal skin care product, suitable for any skin type - dry, oily and combination skin.
Lemon oil - known for its antiseptic and astringent properties, fights blemishes and skin discoloration.
To use: Thoroughly soap skin with plenty of soap. Leave on for 2-3 minutes and rinse with water. Repeat if necessary.
Composition (INCI): 
For external use!
Out of stock
Vegan
Organic
Out of stock
Organic