Veido kaukė su ciberžole Turmeric & Bergamot, Ayumi, 100 ml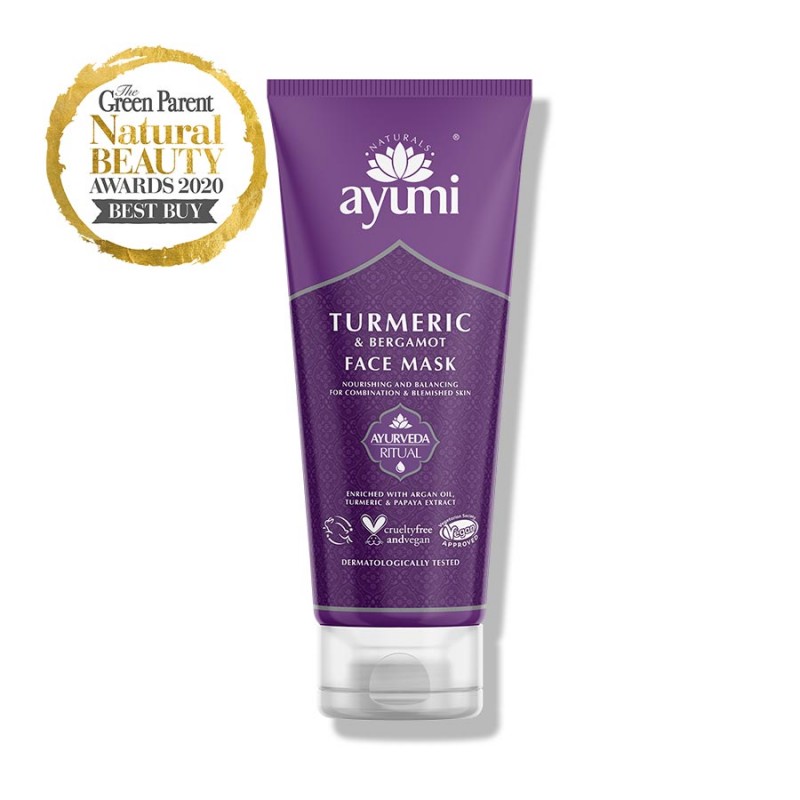 
Veido kaukė su ciberžole Turmeric & Bergamot, Ayumi, 100 ml
Antibakterinė ciberžolė švelniai pašalina veido odos purvą ir perteklinius riebalus, kurie gali užkimšti poras ir sukelti dėmes.
Tinka dėmėtai ir pažeistai veido odai.
Maitinkite odą šia ciberžolės veido kauke, kurioje yra pažangi formulė, padedanti atgaivinti odos spindesį bei subalansuoti odos atspalvį. Kaolino molis pašalins nešvarumus, o papajos ir organinis argano aliejus - pagerins veido spalvą bei odos tekstūrą - jūsų oda taps elastinga, energinga ir kondicionuota.
Aktyvūs ingredientai: glicerinas, kaolinas (rožinis molis), amla ekstraktas, Tego Turmerone, vitaminas C, papajos ekstraktas.
Eteriniai aliejai: bergamočių aliejus, eukalipto aliejus, citrinų aliejus, mandarinų aliejus, citrinžolių aliejus, argano aliejus.
Alergenai: 
Be parabenų
Be gyvūninės kilmės ingredientų
Be dirbtinių aromatų ir dažų
Be mineralinių aliejų
Produktai nėra bandyti su gyvūnais
Patvirtinta vegetarų asociacijos
* Alergenai natūraliai gali atsirasti individualiai netoleruojant atskirų eterinių aliejų.
Veido kaukės naudojimas: storu sluoksniu ciberžolės veido kaukę užtepkite šviežiai nuvalytą odą ir palikite 20 minučių. Vengti patekimo į akis ir burną. Norėdami gauti geriausius rezultatus, nuplaukite šiltu vandeniu ir naudokite 1-2 kartus per savaitę.
Sudėtis (INCI): Aqua (Water), Kaolin, Glyceryl Stearate SE, Cetearyl Alcohol, Glycerin *, Phenoxyethanol, Xanthan Gum, Ethylhexylglycerin, Citrus Aurantium Bergamia (Bergamot) Fruit Oil, Citrus Nobilis (Mandarin Orange) Peel Oil, Argania (Argan) Spinosa Kernel Oil ***, Citric Acid, Curcuma Longa (Turmeric) Root Extract, Citrus Limon (Lemon) Peel Oil, Cymbopogon Schoenanthus Oil, Eucalyptus Globulus Leaf Oil, Sodium Ascorbyl Phosphate, Carica Papaya (Papaya) Fruit Extract, Phyllanthus Emblica Extract, Potassium Sorbate, Sodium Benzoate, Citral **, Limonene **, Linalool **.
*Augalinės kilmės, **Natūraliai išgauta iš eterinių aliejų, ***Ekologiška
Dėmėtai ir pažeistai odai
Out of stock
Lip balm LIP BALM, Himalaya, 10ml
Out of stock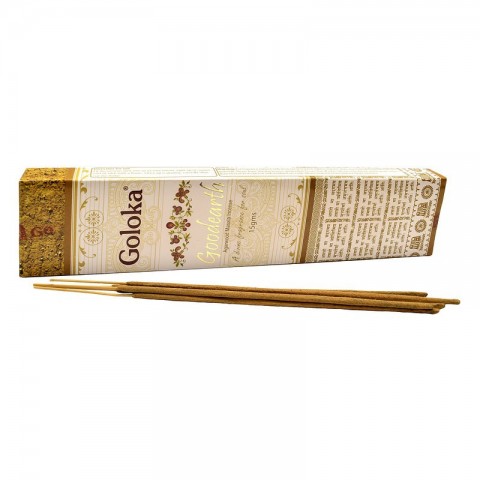 Incense sticks Goodearth Goloka, 15g