Boswellia powder Shallaki Churna, Kerala Ayurveda, 100g
Vegan
Organic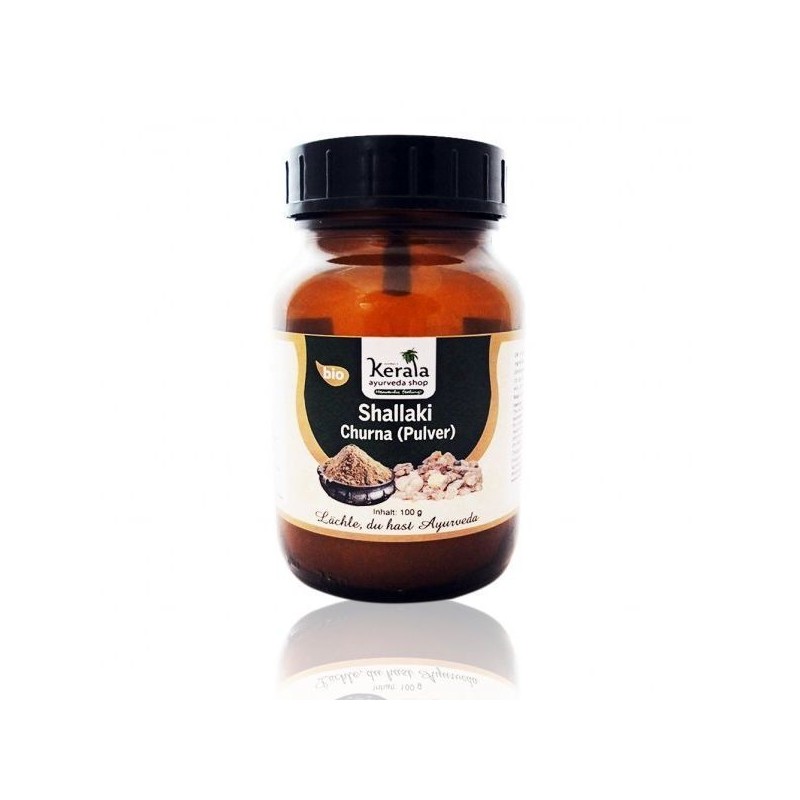 
Boswellia powder Shallaki Churna, Kerala Ayurveda, 100g
Vegan
Organic
Traditional Ayurvedic spice powder.
Shallot is an Indian incense tree related to the incense species Boswellia sacra, which is used in incense rituals. Shallaki serrata grows mainly in southern India.
Rasa (taste): sour, bitter, sweet
Veerya (Attributes): Cold
Reduces Vata and Kapha doshas.
Recommended use: No more than 2-5 g per day (2 g is a teaspoon), taken twice a day with warm water, at least 30 minutes after a meal.
This powder is:
* Certified organic
* Vegan
* Completely plant-based, with no artificial flavors or preservatives
* Traditional Ayurvedic herbal product
* 100% natural
* Directly imported from India
* Made and bottled with love
Ingredients : 100% ground frankincense resin (Boswellia serrata)
Capsule shell: hydroxypropylmethylcellulose
Storage conditions : keep in a dry, cool, dark place out of the reach of children.
Net quantity: 100g
Manufacturer: Karinkada Ayurveda, Vienna, Austria
Origin: India
Out of stock
Vegan